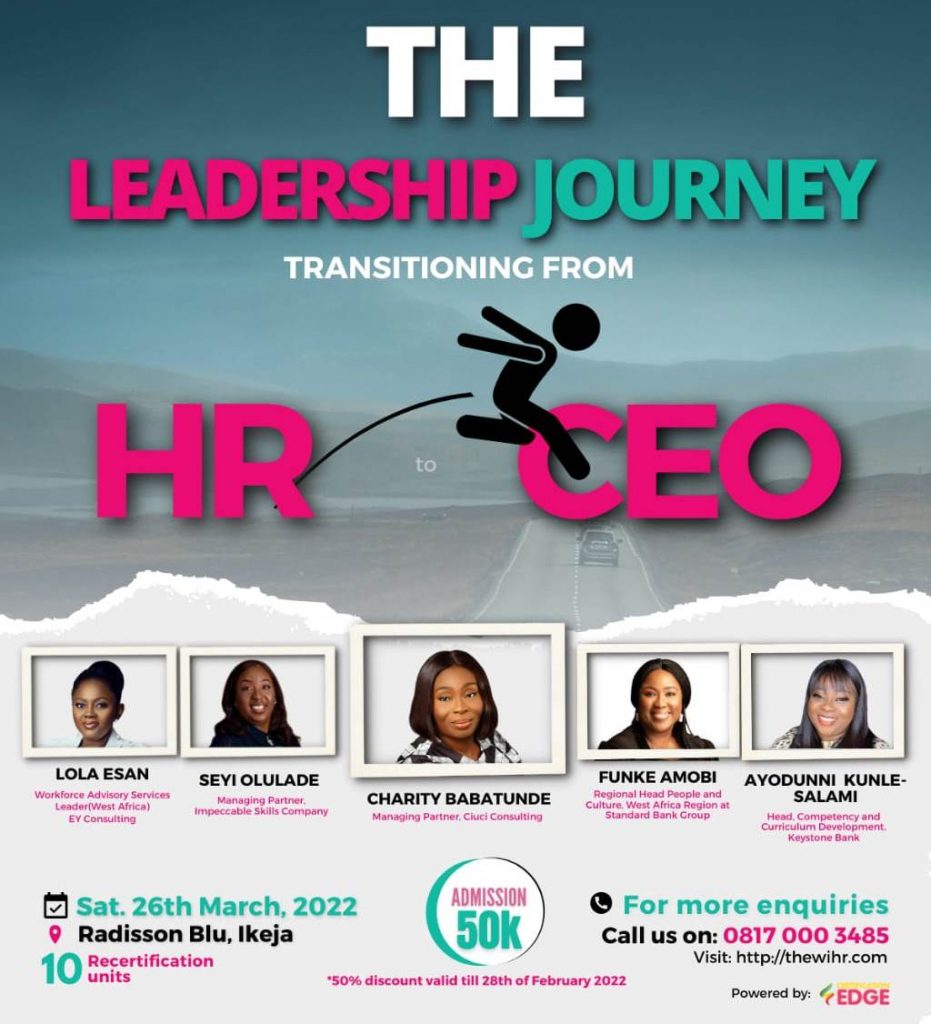 Transforming From HR to CEO
Most CEOs come from a product, technical or sales background. According to statistics, the successor of the CEO is usually the Chief Operating Officer (COO) orthe Chief Financial Officer (CFO). HR Professionals are rarely groomed for business leadership.
However, HR managers are significant figures in any organization. They are even perceived as the glue that holds the organization together. So the question is, "WHY ARE THEY OFTEN OVERLOOKED IN THE CEO SELECTION PROCESS"
The only way to eradicate this stereotype is by mastering the competencies needed in becoming a successful CEO and this course is tailored to help you achieve that. Change the trajectory of your career, by signing up with our team for this course! 
At the end ofthis training, participants should be able to;